Project Shinga
Shinga has been deployed to the Imire Rhino and Wildlife Conservancy in Zimbabwe to partner with Murwi who we deployed in 2018. This is the front line of Anti Poaching canine units, not just to deter would be poachers in poaching hot-spots, but to act as sworn protector and defender of a world renowned White and Black Rhino breeding programme.
Imire epitomises everything that Dogs 4 Wildlife stands for; conservation, education, community and effective Anti-Poaching - we are honoured to be a partner of such a wonderful environment.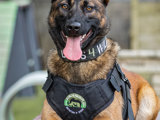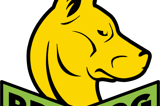 Prodog Raw Food
"REAL FOOD FOR REAL DOGS"

Project Shinga has been graciously and fully funded by the team at ProDogRaw who having seen our work could not wait to get involved. We gave them the option of supporting us in different ways and they chose to fully sponsor Shinga, which covered her training, equipment and shipping requirements alongside making sure Shinga is fed the best diet available to a working dog... ProDogRaw food.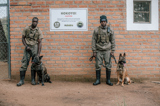 Operational Anti Poaching Dog
Shinga has now been deployed to the Imire Rhino and Wildlife Sanctuary in Zimbabwe. Working in partnership with Murwi the reserve now has a formidable Anti-Poaching unit that will keep the reserves diverse wildlife safe for many years to come.
We are honoured to be partnered with ProDogRaw as it will help elevate the importance of our work and showcase that two passionate and dedicated groups can collaborate for the benefit of the planets wildlife.
Using the Project to Promote the Benefits of Dogs and their role in saving Wildlife
When we talk about education, alongside conservation it is generally looked at with a view towards teaching. Dogs 4 Wildlife aims to use teaching as part of its educational ethos, alongside a strong foundation of involvement. By highlighting conservation across all ages and including our future generations in our projects we aim to give both a theoretical and practical approach to species conservation and its importance.