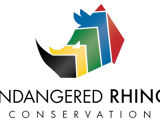 Bush Meat Detection Dog
Manke Wildlife Reserve is a small family run, 4700 hectare nature reserve situated in the north west province of South Africa. Mankwe is approximately 5km's east of the renowned Pilanesberg National Park. Their main objective is education and research as they currently accommodate up to ten universities and facilitate their ecology field course as well as run seven earth watch teams annually. They try and work closely with the community to create conservation awareness.
Indy has now been deployed to the Mankwe Wildlife Reserve in South Africa as a specialised bush meat detection dog. She will be utilised as a open area search dog to located and indicate on cached bush meat and animal carcass. Once she located the bush meat the tracking dogs can then be deployed to search for any human tracks left at the scene.
Dogs 4 Wildlife have partnered with Endangered Rhino Conservation to help facilitate this project. Thank you to Andy Ardle of Berrettavale Detection Dogs for breeding and training Indy prior to her deployment.